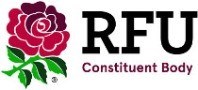 Imposition of Additional Sanctions by Essex Disciplinary Committee – 5th October 2021
The following message has been sent to all our clubs from our Chair of Discipline
I am writing to update your club on the current issues before the Essex Discipline Committee and inform you of our intention to impose additional sanctions to those set out by the RFU, in certain circumstances, should we feel it appropriate. After very few weeks of the season we have had 8 cases of disrespect of the authority of the match official and/or match official abuse, 4 of these have been committed by coaches, 2 by youth players.
 It is not a requirement for a red card to be issued to an individual in order for us to issue a summons. You should be on notice that we will be reviewing all cards issued for any offence, and if the referee identifies others who appear to have breached the core values, and committed these types of offences, we will be calling them to account under Rule 5.12.   
We need to make clear that each club is responsible for the behaviour of their supporters, and there is an expectation that club personnel should protect match officials. As a Committee, we have the authority to impose further sanctions as a deterrent measure, and therefore I am writing to give notice to all Clubs that we may add up to 4 additional weeks to the sanction given to a player, coach, member or a spectator found guilty of any form of disrespect of the authority of the match official or abuse, of a match official. We will also consider deduction of league points, removal of a club from cup competitions, and the holding of games in a closed environment, in order to protect both officials and the reputation of our sport.
We are receiving reports of a general decline in behaviour on the pitch, the touchline and within clubhouses. As a sport we pride ourselves on good sportsmanship and also our ability to socialise with and enjoy the company of match officials, the opposition and their supporters. It is deeply worrying to hear that this ethos is slipping. Please ensure your club does its part in upholding the core values and is welcoming to all.  Do make clear to all, the expectations that rugby as a sport, and you as a club have as to their behaviour. Be explicit that they as individuals, and you as a club, will be made to account for any lapse.  Disrespect and abuse will not be tolerated and your club may be penalised should anyone connected with the club breach the standards expected by the RFU.
 I am willing to visit clubs to give a discipline presentation or come out and talk if that would help you to get the message across. Please ensure the contents of this letter are widely circulated at all levels of your club. Please also display it on the notice boards within your premises and disseminate through your social media channels. Your Secretary must acknowledge receipt of this letter to me.
Regards,
Laura
Laura Wakefield
Chair Essex CB Discipline Committee