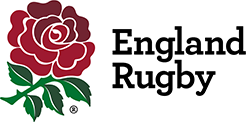 Return to Rugby
As a reminder, the Community Game Updates will be fortnightly unless there are any important Government or Game updates.

This edition includes:
1. Awaiting decision from government on move from Stage D2
2. RUWSF Asset Improvement Loan applications – Closed
3. Mental Health Awareness
4. Help players prepare through Activate
5. Artificial Grass Pitch usage
6. Volunteers Week: 1 – 7 June
7. Allianz Inner Warrior Club press release
8. Webinars and on-demand videos

 
 

Decision on move from Stage D2 to Stage E awaited from government
Since Monday's announcement about the relaxation of Covid restrictions from Monday 17 May, we have remained in discussion with government around permission for us to move to the next stage on our rugby roadmap – Stage E1.

Dialogue continues to be positive, however, a decision has not yet been made by government about whether we can reintroduce scrum and maul activity to training from Monday.

Whilst we share your frustration at not yet having permission to move to Stage E, we will continue to work with Government to facilitate this progression and a return to full contact rugby.

We hope to receive a decision from Government later this week and we will communicate this information as soon as we can.

As a reminder age grade rugby is until Monday 31 May, when the season will finish and the Summer Activity Framework will come into effect. Information to help this can be found on the Return to Rugby page below.

Current off-field guidance

Off-field guidance is available via our Help Desk FAQs below, in line with steps reached on the government's roadmap.

As of Monday17 May, when Government's Step 3 comes into play, we will also update FAQs to reflect the arrangements for changing rooms, clubhouses and hospitality.

We have also updated FAQs around spectators to help answer your queries. A top line summary regarding spectators is as follows:

Government guidance does not permit spectators at sporting events that take place on private land, this includes private rugby club sites.

This does not apply to carers for disabled people or adults needed to supervise under-18s that they have a responsibility for whilst they are participating in an organised sporting activity. Supervising adults should not mix with others from outside their household or support bubble.

In age grade rugby, we consider one parent/carer on the sideline acting in a supervising capacity for their child is good practice, especially in the Kids First age groups (U13 and below). They are not 'spectators', they have responsibility to help the coaches, managers and volunteers supervise their child. Organisers/clubs need to ensure it is just one parent/carer and that, as per government guidance, social distancing is in place.

In a public space, such as a park, people can view recreational or organised sport that is taking place, in groups of up to six people or two households.



 
 

RUWSF Asset Improvement Loan Applications deadline
Today saw the closing of the applications for the Rugby Union Winter Survival Fund Asset Improvement Loan.

We want to thank all the clubs that have shown interest and worked so hard to complete their applications. We hope these loans will help clubs improve their facilities and assist their recovery from Covid, to support long-term sustainability by diversifying revenue, reducing costs, or protecting and growing memberships.

If any clubs had major issues during their submission, please contact your Club Developer or email

 

clubsupport@rfu.com

 

no later than Friday 14 May.

 
 

RugbySafe and Simplyhealth Mental Wellbeing Support
During Mental Health Awareness Week, we are highlighting the integral role of rugby clubs across the country in supporting their communities. You can read about how clubs are raising mental health awareness

 

here.

As part of the RugbySafe player welfare programme, we've collaborated with our partner Simplyhealth to create a dedicated mental wellbeing resource to support grassroots clubs with the advice, tools and signposting that will help them continue their amazing work in supporting club members.

The resource is supported and researched by the Mental Health Foundation. It will be available from Thursday on the Rugby Safe page below. We also have a selection of posters that can downloaded for club use below.

 
 

Helping players prepare with Activate
We have new Activate resources to help players with their preparations and injury prevention as they return to rugby. This includes exercises designed to improve functional strength, movement control, balance and for pre-activation ahead of physical demands to help players at all levels of the game, from age grade to adult rugby.

The resources are part of the Activate programme and can be used as standalone exercises and as part of a game-based approach before training sessions and matches.

 
 

Book an AGP to help your summer activity
As the grounds begin to get harder through the summer there is no reason for rugby to stop.

Our artificial grass pitches are designed to enhance your enjoyment for both players and coaches as a better environment for your session.

To enquire about your local AGP, please contact Nick Jackson at

 

rugby365@rfu.com

 

or call 07894489754.

 
 

Volunteer Week: 1st– 7th June
Volunteer week is being celebrated between Tuesday 1st and Monday 7th June and we are keen to feature some of rugby's amazing volunteers on englandrugby.com and in Touchline. Please send any stories and contact details to

 

PatriciaMowbray@RFU.com.

 
 

Allianz Inner Warrior Press Release
Our Warrior Camps are underway across the country this month with more to come later in the year.

To help you raise the profile not only of the Warrior Camps, but also your club, please see below an editable press release that you can tailor to your needs.

This can be used in advance of the camp, or as a retrospective look back with quotes from former England captain Katy Daley Mclean about how important your Warrior Camps are.

 
 

Webinars & videos on demand
We have our previous

 

Coaching,

 

Refereeing, and

 

Club

 

webinars on-demand, alongside the webinar coming up below.

Sponsorship – Maximising partnerships – Thursday 13 May 7–8pm
England Rugby Commercial Partnerships Account Partner – Caroline Grenger will be looking at how you can approach sponsorship and maximise the partnerships you have within your local community.
Register



 
​
 

| | | | | | |
| --- | --- | --- | --- | --- | --- |
| Teamwork |   | Respect |   | Enjoyment |   |

| | | | |
| --- | --- | --- | --- |
| | Discipline |   | Sportsmanship |