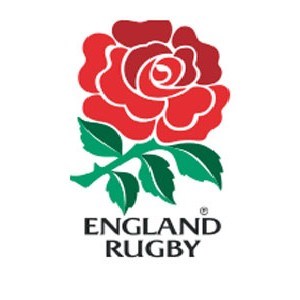 RFU Coronavirus (Covid-19) update

53rd Edition of the RFU Community Game Update

This week's headlines include:
1. Suspension of all rugby activity
2. Online rugby training sessions available
3. RFU Cluster Fixtures Cancelled
4. Warrior Camps postponed
5. Training courses postponed

While this is not the way we hoped to start 2021, we all need to stick together and play our part by making sure we adhere to Government guidance over the next few weeks. This will help to protect our communities and to enable the vaccine to be as effective as possible, so we can all begin to return to a more normal way of life, including rugby, in the coming months.

We would like to thank you all once again for your commitment and resilience in the face of adversity. We appreciate the support you have provided for your rugby communities and thank you for your understanding during the toughest of times, for the sport and society as a whole.

 
 

RFU Headlines

National Lockdown announcement - Monday 4 January

Following Government's national lockdown announcement to counter the steep rise in Covid-19 infections, all community rugby activity in England is suspended until further notice.

In line with current Government policy, all adult and age grade rugby training and fixtures must stop. This means we return to Stage A on the Return to Community Rugby Roadmap for all players. Outdoor organised sport for disabled people is allowed to continue.

Community rugby includes all levels below the Greene King IPA Championship (scheduled to restart in March) and the Allianz Premier 15s and Gallagher Premiership, which follow elite sport return protocols.

There is an exemption in place that allows elite sportspeople (and their coaches if necessary, or parents/guardians if they are under 18) - or those on an official elite sports pathway such as players who are part of RFU / PRL Academies and England age grade squads - to compete and train.

The full details for national lockdown restrictions can be found at the link below.

We are looking to further our support for Clubs and CBs through lockdown and will be providing guidance and resources to cover a number of topics such as:

• Facilities maintenance/mothballing during lockdown
• Pitch maintenance
• Club governance
• Insurance cover
• Keeping your players active and connected
• Volunteer engagement
• Accessing funding support
• Revenue generation

We will let CBs and Clubs know when this is complete, but please keep checking our Coronavirus advice & support page for updates or email ClubSupport@RFU.com if you have any queries in the meantime.

 
 

RFU Cluster Fixtures Cancellation

Due to the additional restrictions announced yesterday to combat the spread of Covid-19, the RFU has regretfully decided to cancel both the adult male & female Cluster Fixtures (for teams that play in RFU Leagues).

The focus will now switch to the following;

• Facilitating fixtures through local organising committees as and when conditions allow a return to playing rugby, which could extend into the summer months.
• Ensuring any extension does not encroach on the 2021/22 season start date.

Any further announcements will be made following the next Government review. In the meantime, your local organising committee will be in touch with specific information for your region.

 
 

Warrior Camps Postponement

We've had a brilliant response to the Allianz Inner Warrior campaign, with over 150 camps registered.

However, unfortunately, in light of the latest guidance, clubs will need to postpone all events. The intention is for Warrior Camps to return when it is safe to do so, with future phases planned for later in the year.

Warrior Camp organisers will be contacted directly in regard to postponing their event.

Please contact innerwarrior@rfu.com if you would like any further guidance or information.

 
 

Training Courses

Unfortunately, due to the updated lockdown announcement yesterday we have had to postpone all face-to-face training courses planned for the lockdown period. This affects the following courses:

• Kids First Tag Rugby
• Kids First Contact Rugby
• Emergency First Aid in Rugby Union

Everyone who has booked onto a course will be contacted directly to inform them that the course has been postponed.