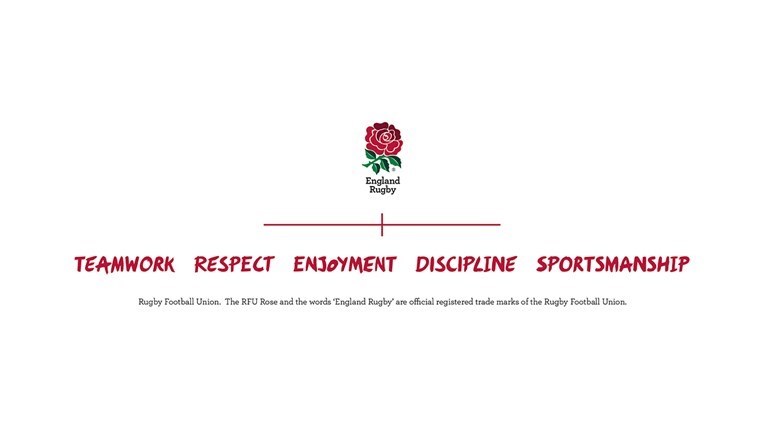 Return to Rugby
We hope you are all enjoying having rugby and outdoor hospitality back up and running at your clubs.

The Community Game Update will move to fortnightly editions to space out communications unless there is important information to share, such as government guidance or financial support.

This edition includes:
1. Return to Play – Stage D2 guidance
2. 14 days left for RUWSF Asset Improvement Loan applications
3. Training Course calendar 2020 - 2021
4. Mitsubishi Motors Volunteer of the Year – six days to go
5. Webinars and on-demand videos
6. Red Roses help create a Warrior buzz
7. 2021 RFU AGM notice

 
 

Return to Play - Another step closer
Yesterday we saw the move to Stage D2, which now means contact fixtures with adapted laws can be played and is another step in the right direction. We have updated resources on the Return to Rugby page below, including stage D2 Guidance and a Stage D2 Law variations video.

This move to Stage D2 also applies to age grade rugby until the 31 May, when the season will finish and the Summer Activity Framework will come into effect. Information to help you prepare can be found below.

Age Grade Changes
Summer Activity Guide
Summer Activity Overview
Stage D2 Age Grade Match Guidance

The next

 

#AskAgeGrade

 

session on

 

@AgeGradeRugby

 

will be hosted on Monday 3 May.

Current off-field guidance

Off-field guidance is available via our Help Desk FAQs below, in line with steps reached on the government's roadmap.

 
 

RUWSF Asset Improvement Loan Applications deadline
5pm on Tuesday 11 May, don't miss the closing date for clubs to submit applications for Rugby Union Winter Survival Fund Asset Improvement Loan.

You can watch the on-demand webinar explaining the opportunities this presents to clubs and how to make an application below. We hope that this will help anyone thinking of applying and give some ideas about the type of project that could be supported through the loans programme.

The loans are a chance for clubs to improve their facilities to assist their recovery from Covid and support long term sustainability either by diversifying revenue, reducing costs or protecting and growing memberships

The application form is available on our loans page below, alongside eligibility criteria and documents that will help you through the end-to-end process.

Please read all documents before completing the application form.

 
 

Training Course calendar supporting Return to Play
Players have returned. Now it's time for training courses for coaches, match officials and volunteers to resume from May. We are following the Government Roadmap and are taking a cautious approach to the resumption, but a training programme to support the return to play will run throughout the summer. We anticipate restarting a complete programme in line with the new season beginning.

This 10-minute video explains which courses will take place, when they will run and how to access them. The training course booklet gives more information about each course.

Please share this with your club, school, college, university and referee society networks.

 
 

Nominate your Mitsubishi Motors Volunteer of the Year
Remember you have until Sunday 2 May to submit your nominees for the Mitsubishi Motors Volunteer of the Year Awards 2021.

This season there are three national award categories:

• Resilience in Rugby Award
• Beyond Rugby Award
• Diversity & Inclusion Award

These awards have been created to recognise the exceptional work that volunteers have put in to keep their local communities as well as their rugby clubs going.

You can find out more about how to nominate by using the link below.

 
 

Webinars & videos on demand
We have our previous

 

Coaching,

 

Refereeing, and

 

Club

 

webinars on-demand, alongside those coming up below.

Mental Wellbeing – Keeping The Rugby Community Healthy - Wednesday 28th April - 7pm
As a follow up to our

 

Player Mental Health Webinar, we will welcome RugbySafe Leads to a discussion about mental wellbeing, creating kinder cultures and spotting the signs of mental wellbeing issues in your clubs. We are joined again by, David Beeney and former England Rugby captain Dylan Hartley. With the help of our trusted healthcare partner Simplyhealth we are putting player welfare at the heart of the game to keep the rugby community healthy.
Register

Safety Solutions – Risk Assessments, Incident Reporting, First Aid Provision and Insurance. Thursday 6 May 7 pm - 8 pm
Our expert panel, including our insurance broker Howden, Proactive and Rachel Faull-Brown, RFU Player Welfare Manager talk about our offers to help your clubs to implement new Risk Assessment incident reporting and manage the safety of your players, volunteers and visitors. These safety solutions will help your club to provide a safe environment.
Register

 
 

Red Roses create a Warrior buzz
We are just days away from our first Warrior Camps taking place. With over 150 community clubs running camps we are looking forward to some more fun-tastic stories.

We have some incredible stories, from Cinderford to Castleford, Bridgewater to Barnard Castle and Marlow to Maidenhead on how their women and girls teams have progressed from just a few players to fully fledged sides looking to continue their growth.

You can read their stories below and see how the Red Roses have inspired clubs and players.

 
 

2021 Annual General Meeting Notice
The RFU 2021 virtual Annual General Meeting will take place at 5pm on Friday 11 June. The AGM Notice was emailed yesterday to all Honorary Secretaries of voting member clubs listed on GMS.

If you have not received the AGM Notice, or it has been sent to the wrong person, please contact

 

CoSec@rfu.com

 

advising the correct contact details.

 
 

| | | | | | |
| --- | --- | --- | --- | --- | --- |
| Teamwork |   | Respect |   | Enjoyment |   |

| | | | |
| --- | --- | --- | --- |
| | Discipline |   | Sportsmanship |